Development and production costs of modern cameras are huge. And they will become much worse.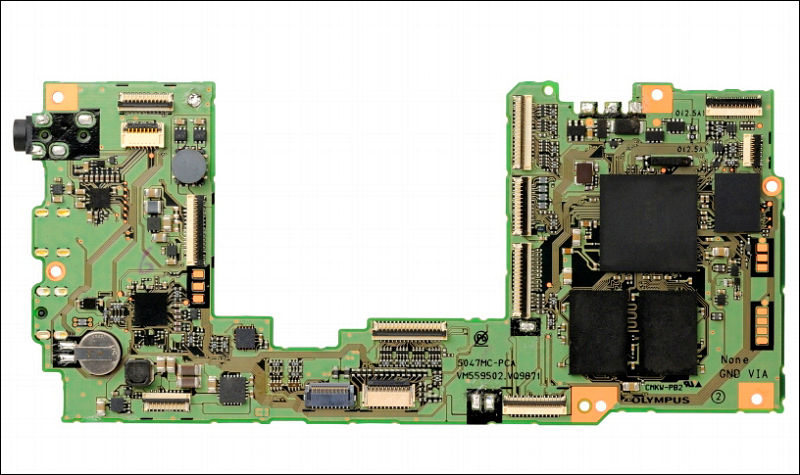 Check image of E-M1 main board above. Usually biggest chips in modern cameras are as follows : main LSI chip, one or more RAM chips, flash chips.
In some cases, like in some modern Panasonic cameras it can be something that looks like one chip only - with main LSI located directly below custom chip that contains both flash and RAM.
Development of all of the chips mentioned is very complex and costly task. But they have one core difference - you can get modern mobile RAM (DDR2 or DDR3 usually) chips, same is true for flash. But if you are serious company you develop your own main LSI. Sometimes it is join efforts, for example Nikon use Fujitsu FR image LSI as core for further modifications. Join development allow to save costs, but usually means that any problem of the partner prevents adding important features (like Fujitsu FR issues with video until last generation).
Another core difference between this chips is the process that is used to manufacture them. RAM and Flash usually are at forefront of progress, as they are simpler chips and development costs are lower with better yields and ability to compensate increased costs with instantly visible increased capacity.
For LSI is much more difficult. Latest Fujitsu based LSI (like in Nikon) are still 65nm, as far as I know many other LSI are also in same or slightly smaller process. This is in the times were most mobile CPUs went 28nm. Why it is so?
Answer here is simple - development costs and ability to return investments. You can check table below:

Further it become even worse:

Companies try to overcome this with existing process optimizations like SuVolta ones.
the MB86S22AA Milbeaut image processing chip — the DDC tech can cut power consumption by 30 percent, but it can still have twice the processing performance of comparable chips. Fujitsu and SuVolta have been working together since the Summer of 2011.
In case of new process costs rise even more due to problems associated with initial stages of production.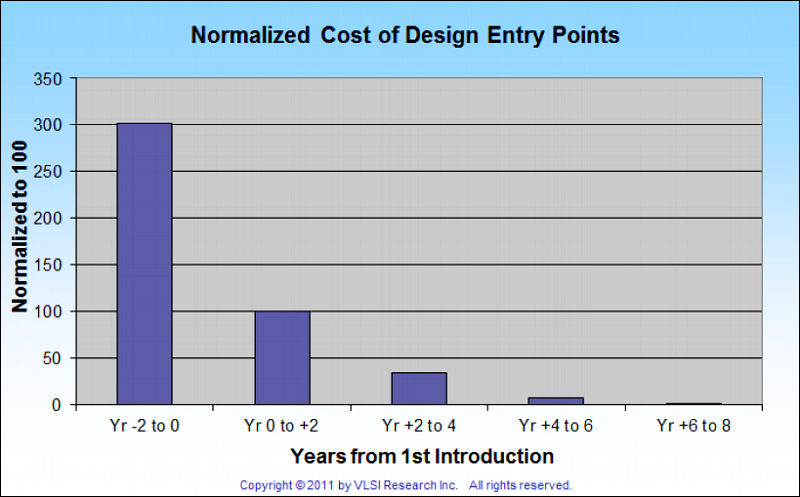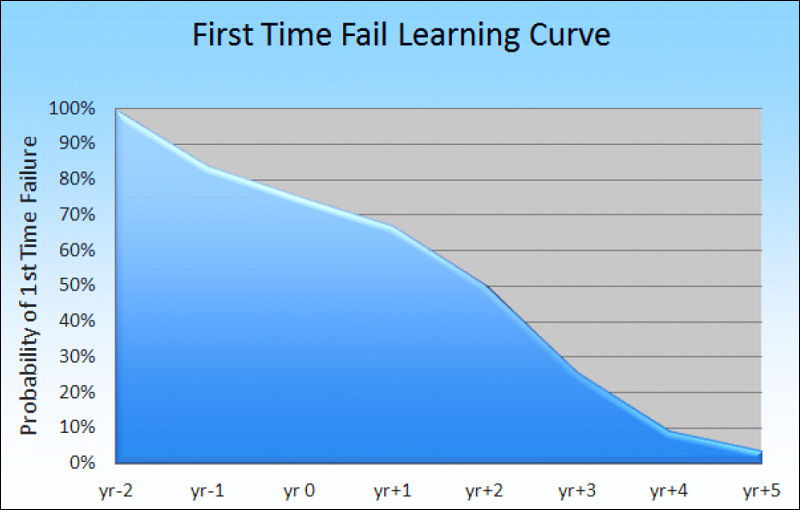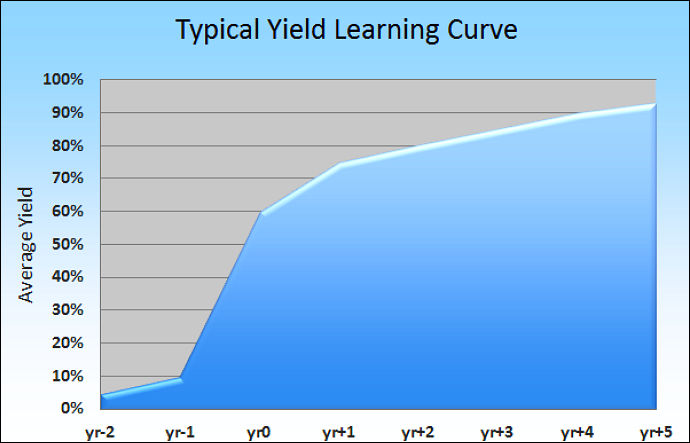 Charts from http://m.eet.com/media/1160433/sv_mw_b_120601_technology%20extension%20oped_revm.pdf
How big are this costs?
Non-recurring engineering costs estimates for 28nm complex image LSI are about $29 millions of dollars.
In case of more iterations of development, producing more masks and modifications costs can be as high as $50 millions.
All this money must be returned from chip sales inside cameras. Millions of cameras.
Small companies usually have no chance to do it, so they use other solution - modern FPGA chips. We'll discuss in detail their specifics and development costs in next post.
So, as you see sharply declining sales of compact cameras do not start smile happily looking at your smartphone. Most of this cameras use same LSI as in big cameras, sometimes clocked down and with smaller amount of slower memory, but same chips. As otherwise it becomes impossible to be profitable.
Today all camera companies face complex problems:
Necessity to move to 28nm (who did not do it already) and later to 14nm.
Sharply rising development costs
Declining overall cameras sales resulting in constant cuts and optimizations that have almost no effect.
Steady or declining average camera prices (all companies went with idea to introduce premium cameras and design to rise the price)
In upcoming posts we'll touch FPGA development problems, 14nm costs comparisons, flash and ram issues, screens problems