Neway Monitors
Neway CT500HO FullHD monitor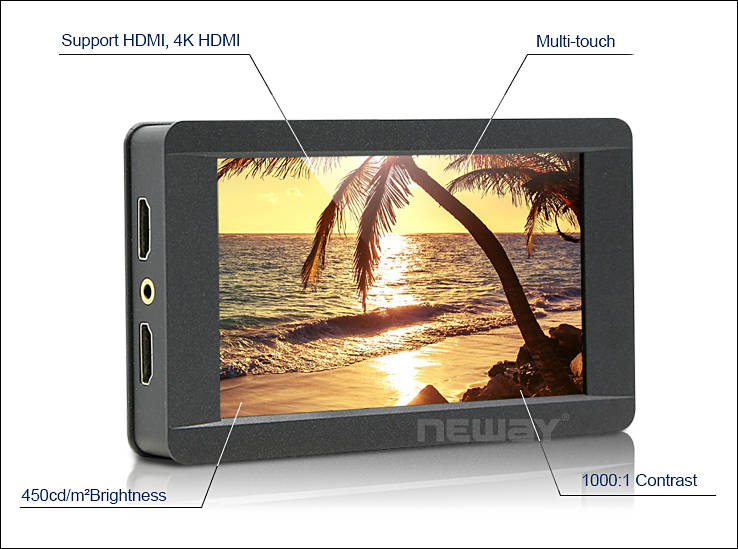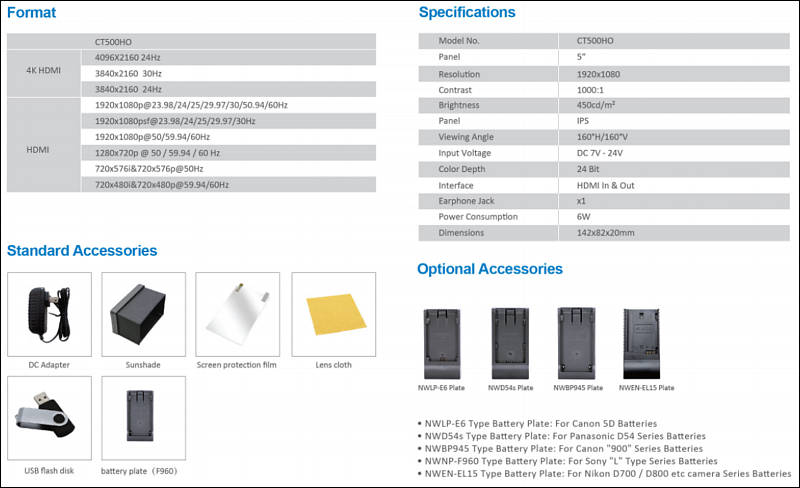 New FullHD monitor with touch screen.
1920×1080 IPS panel with very good colors accuracy

4K and UHD input support, including zooming

Peaking, False Color, Grids, Histogram

HDMI output to recorder or large monitor for client, as well as HDMI input

Price: $289 - Out of stock

Shipping: Free shipping for US/Canada/UK/Australia&NZ/Western Europe. Ask for any other regions.
Shipping type: Express
Shipping from: China


Included: Monitor, AC adapter, Sunshade, Battery plate.

I want to buy this monitor
---
monitors/neway-monitors.txt · Last modified: 2017/11/03 11:36 by vitaliy_kiselev